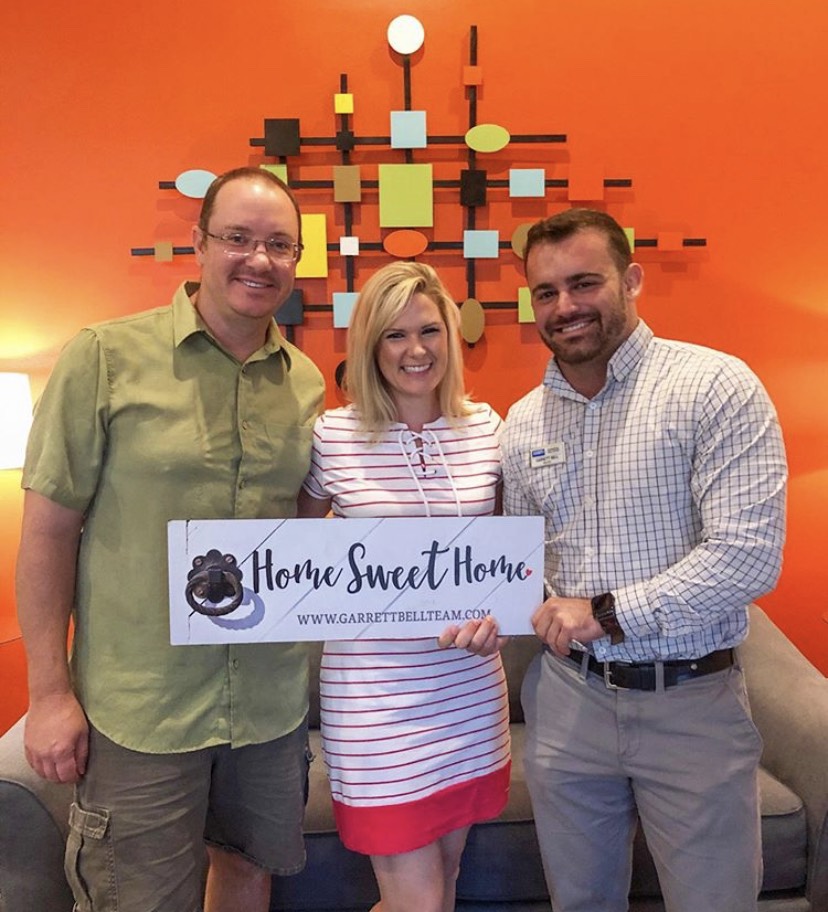 Garrett is an amazing realtor! He and his staff are competent, knowledgeable, humble, gracious, and readily available. His team went above and beyond to help meet many of my ever-changing needs and answered my questions. After our closing, he still helped us by providing local contacts for home
services. I would highly recommend him and his excellent team.
Mary K.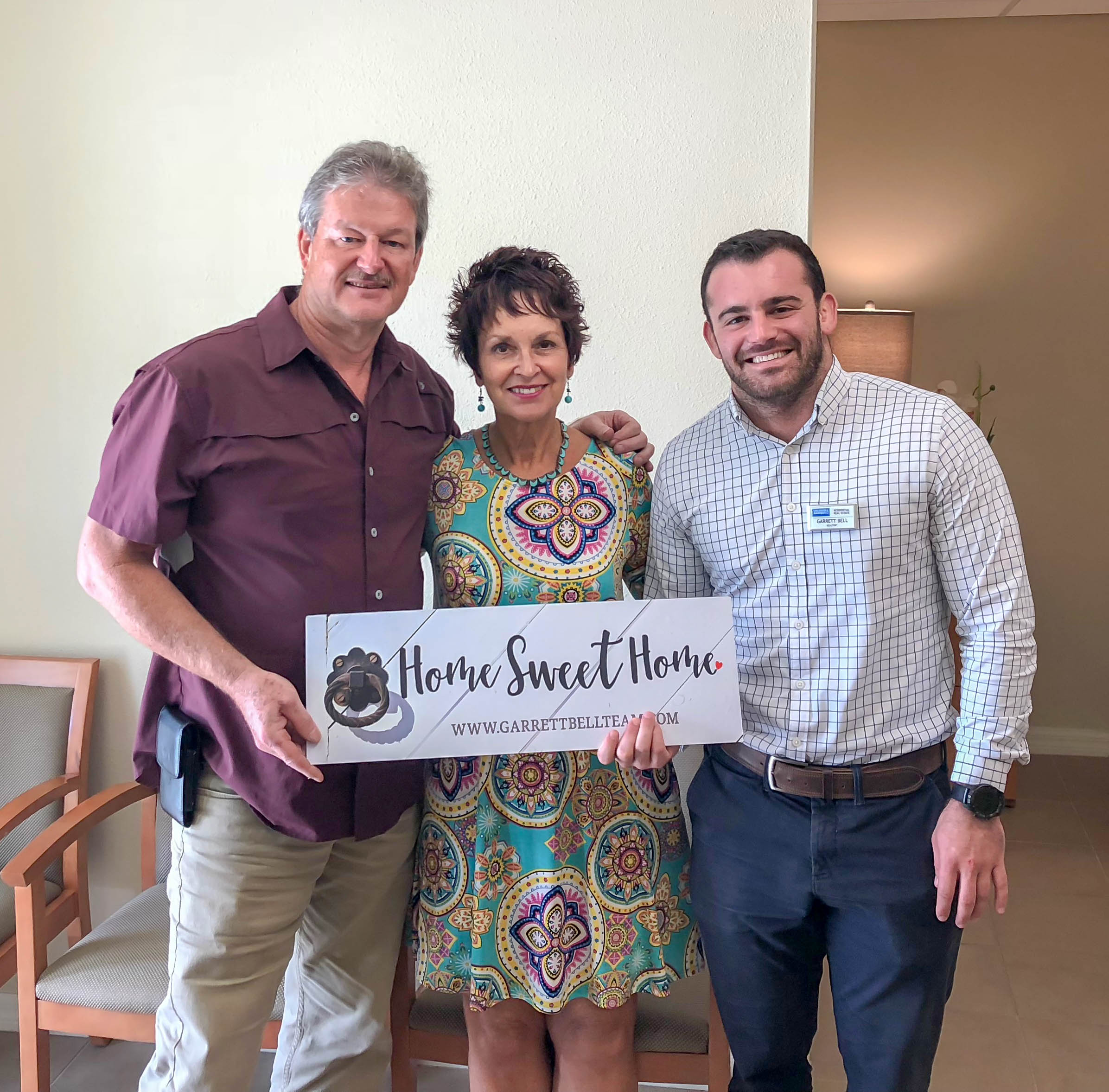 Garrett represented my husband and I in both selling and buying homes--back-to-back. In fact, we closed on both the SAME DAY! Prior to listing with Garrett, we had unsuccessful representation from three (3) agents from August of 2015 to November of 2017 (Yes, TWO years!), two of whom were local
neighborhood experts. While they were good at bringing lots of lookers, I am convinced that the technology Garrett USED and was featured about in June's Melbourne real estate publication, Matterport, was/IS the difference for our successful home sale.

We had a Victorian home, which is not the typical home type in open floor plan Florida; the Matterport (step-by-step virtual tour of your staged home) brought in the right 28 buyers, and the offer 35 days from listing. To be fair, Matterport was likely not available when we first started listing in 2015. However, GARRETT uses it, and knows its usefulness. Garrett (and when he became super busy), associate Linda, were knowledgeable, responsive, and appropriate with our buying and selling needs. We are happily settled in the new home we lucked out in finding and negotiating for a fair market price.
Anne M.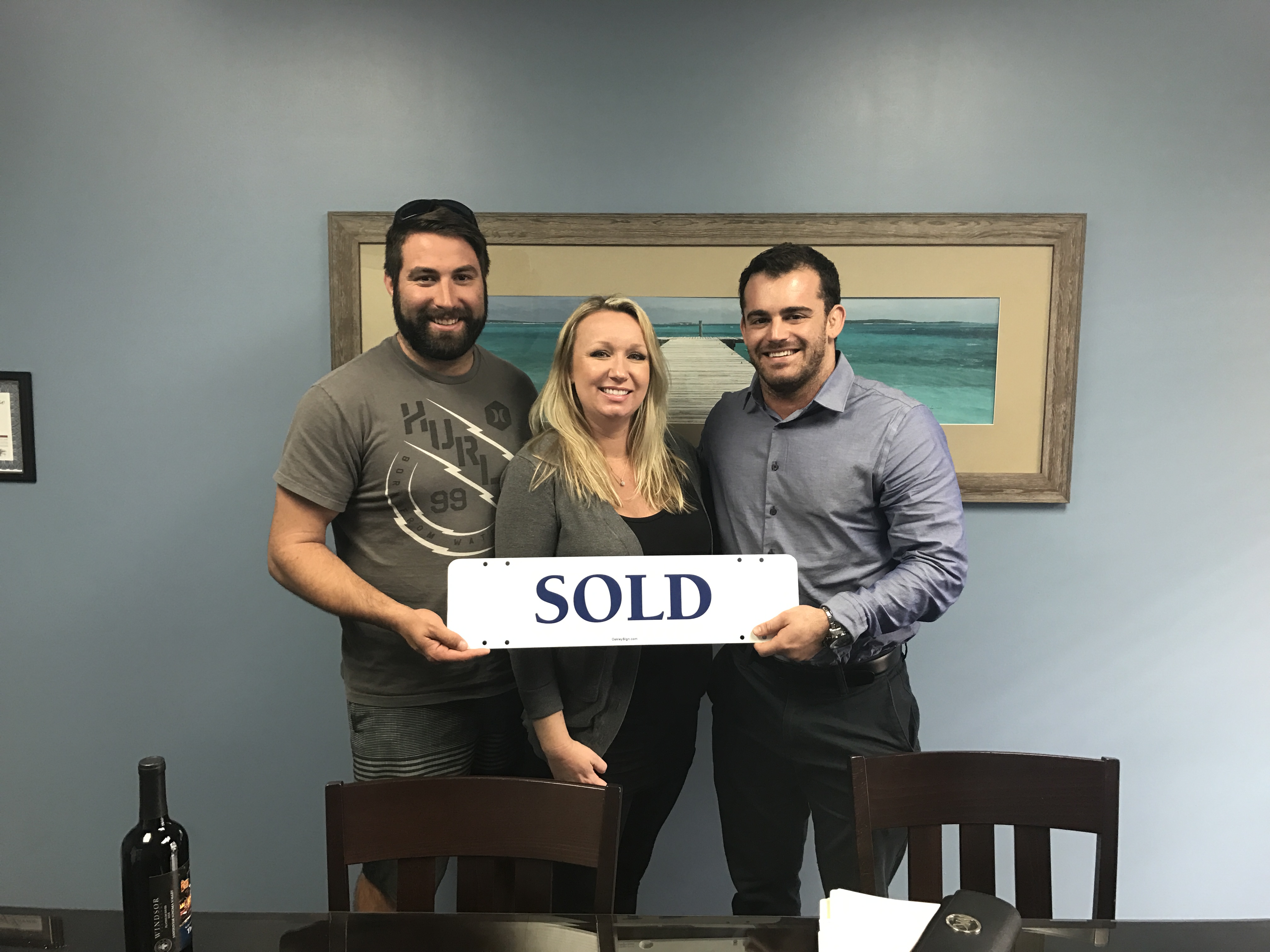 Garrett Bell found the perfect house for my growing family. Because of my work schedule he spent his afternoons and weekends showing me houses. We visited multiple places that just weren't right until a home popped up on his list on a Sunday morning, we visited it a few hours later and it was so perfect he put my offer in as soon as we left. There were two other full price offers later that evening, but because of his dedication and persistence I got the house because ours was the first offer. He recognized what was right for me, he recognized the value of the home, and he recognized the extra effort it would take to get it for me and because of that I can happily raise my new baby in a great home in a great neighborhood.
Ashley B.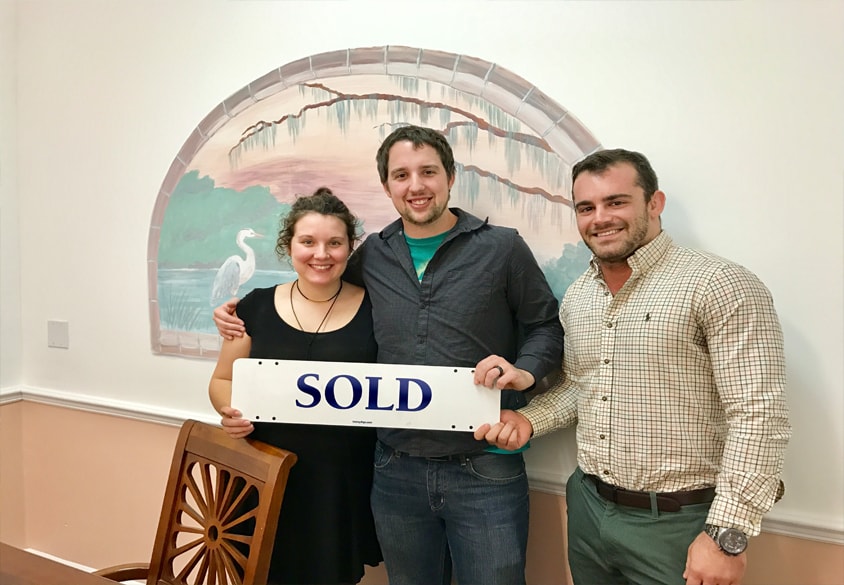 Fantastic real-estate agent! He worked diligently and quickly to find us a house we loved and close all within a month. Takes the time to answer questions and explain everything about the home-buying process. Will be working with him again if we ever decide to upgrade to a new home in the future!
Joel B.
I cannot find the words of how very much I appreciate Garrett Bell going over and above for the sale of my house. He is quite exceptional and professional with an attitude of compassion and caring. Garrett will forever be my first choice recommendation as a real estate agent. Caldwell Banker is quite fortunate to have Garrett as an agent and certainly makes them look good!
Penny P.
Garrett Bell and his team are awesome and will not disappoint. Garrett found me a home in a little under 4 weeks with the whole process going smoothly. He is knowledgeable about all aspects of real estate from selling, buying, and home remodel. Garrett was even making phone calls to me and his associates while on vacation overseas in order to make sure that my buying process went smoothly. Garrett Bell takes his time to find you the right home. He makes sure that you purchase the house that is right for you. Thanks a ton Garrett and Team!
Michael N.
Garrett was fantastic to work with. His experience made the selling process a breeze. Garrett is a great communicator. He has a positive attitude and is very professional. We would recommend to friends and family without hesitation.
Tony D.
Garrett did an amazing job finding me the perfect house. He was very responsive and helpful with all aspects of the home buying process. As a first time home owner, I greatly appreciated the time and effort he took to walk me through each step. I highly recommend him and would want him as my agent again for any future moves.
Mike B.
Garrett Bell not only found exactly what we desired in a home but was Always available to take our calls answer our questions and do any leg work possible. I would highly recommend him you will not be disappointed. He's friendly, funny , respectful and considerate and most importantly the realtor you need.
Sabrina V.
I have worked with multiple realtors over the years, and Garrett is by far the most driven and motivated one to date. If you are interested in making your home selling process quick, painless, and carefree than Garrett is your guy. He handled everything promptly and with professionalism, we could not have been more impressed!
Tom B.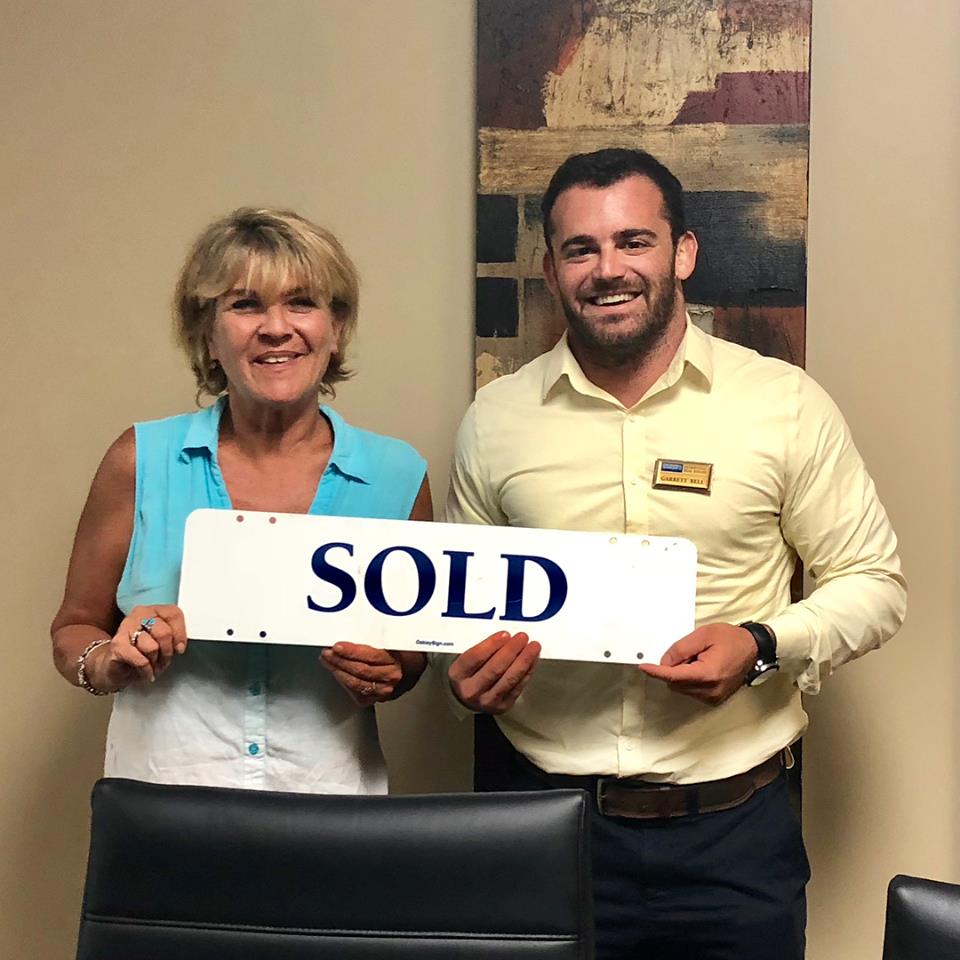 Garrett is very knowledgeable about the area. He listed my beachside condo at the price I requested & we got a full price offer. He then had to find me a home w cathedral ceilings, a certain square footage, garage & pool. Plus, I wanted a home with the washing machine inside & not in the garage. He
found the perfect house for me. We even closed on both loans the same day! I didn't have to be homeless for one minute. I will use him again for the future. He is reliable, trustworthy and overall great guy! I highly recommend him.
Pam F.
We had wasted 6 months with another realtor with vey few showings (6 or 7) and zero interest. A friend heard of our lackluster results and strongly suggested the person who sold her house. She had gone through a number of realtors until she found Garrett from USAA. Garrett had a solid plan and an
enthusiastic team, well versed in the dynamics of selling homes. Any questions or concerns were answered quickly. In roughly 2 months we had an offer and once again he worked hard to get us the best price. When USAA asked if we had an suggestions for improvement; we unanimously said "clone him."
John L.