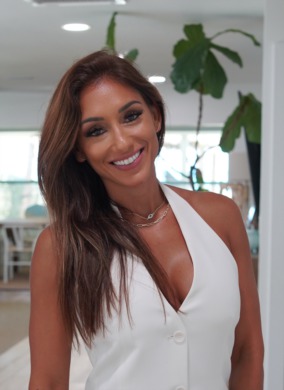 Flavia Barrial is a tri-lingual real estate professional who speaks Portuguese, Spanish, and English. She uses her passion and international experience to help clients achieve their dreams when buying or selling a home. From first-time buyers to high-end luxury properties, she always seeks to exceed her client's expectations. 
The housing market can be challenging to navigate, and Flavia uses her extensive experience to guide clients to make the best decisions. Her ability to understand her client's needs, develop a plan, and negotiate, is vital in making her stand out from other professionals. She practically breathes Real Estate 24 hours a day and does it out of her passion for helping her home buyers and sellers have an exceptional experience.

Flavia fell in love immediately with the Real Estate world after negotiating six deals in her first three months in the business. Her passion for helping people move forward to the next chapter in their life is what has driven her over the years, and success followed her naturally. Flavia is determined to put out educational content to help her clients. She led an international Real Estate Seminar in Brazil, was featured in a Brazilian talk show, and was in the Florida Association of Realtors Magazine for her innovative marketing. Her hard work has made her a consistent top producer in her market. She speaks Portuguese, English, and Spanish.

She obtained her real estate license in 2012 after graduating in Marketing and Public Relations in Brazil at Universidade Metodista de Sao Paulo. Flavia loves to practice kickboxing, go to the beach, and spend time with her husband, their two kids, and her French Bulldogs, Bruno and Gino.