Garrett Bell
Broker | Owner | Realtor®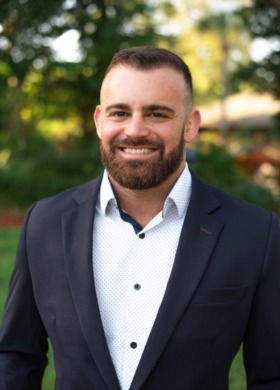 As the broker/owner of Denovo Realty, one of my primary goals is to drive our core value of "continuous improvement" throughout the company. I am committed to providing an environment that supports our agents and helps them grow their business.
I'm a third-generation Realtor who grew up in Brevard County and loves this area. I began my career as a real estate agent in 2013. I gained a deep passion and appreciation for all aspects of the business, including marketing, financing, negotiating, lead generation, and everything in between.
Over the years, I represented over 600 home buyers or sellers in our area. Having witnessed the challenges that agents and customers go through while working in this industry, I understand the need for a more systematic approach to delivering exceptional service. Agents should be able to focus on their client's needs without being overwhelmed by the many facets of this business. Denovo Realty was founded to help fix this problem.
I am a proud alumnus of the University of Central Florida, where I studied Business Management. Outside of Real Estate, I enjoy spending my free time weightlifting, reading, Jiu-Jitsu, and spending quality time with my family and friends.
Under Contract 11534 Carson Lake Drive
Jacksonville, FL 32221