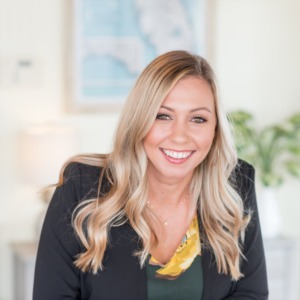 Specialties: Buyer's Agent, Listing Agent, Notary, Title
Meet Jenna Webb with Denovo Realty, a Brevard County native with deep knowledge of our local area. She has been serving Brevard County home buyers and sellers in their real estate transactions since 2015.
Jenna started her career in the Title Insurance industry closing hundreds of real estate contracts per year. In this position, she mastered contract comprehension, timelines, and learned first-hand what issues can bring a contract to a successful close. She decided to pursue her passion for home sales and transition into selling real estate full time and has not looked back! 
Jenna was drawn to real estate from watching countless homeowners create wealth for themselves by simply buying and selling real estate. Through simple appreciation, to income-generating properties, 'the average Joe' can build a great return on their investment through Real Estate. She measures success by customer satisfaction and knows her strength as a solution-driven problem solver. You will always get her best efforts through honesty, good communication, active listening, and the drive to always go the extra mile for clients. You can count on her to guide you, your friends, family, and neighbors to make the next right move.  
Jenna loves the Space Coast and everything it has to offer the community. She's a dreamer and a do-er and not afraid to take on a new challenge.
When she is not working, you can find her boating & fishing with her Husband, enjoying local restaurant gems with friends, DIY-ing, traveling somewhere new, or working on a family project bringing a new, exciting entertainment venue to Brevard- more on that to come.