5 Inexpensive Amazon Purchases For Your Home!
Posted by Garrett Bell on Wednesday, December 8, 2021 at 2:55 PM
By Garrett Bell / December 8, 2021
Comment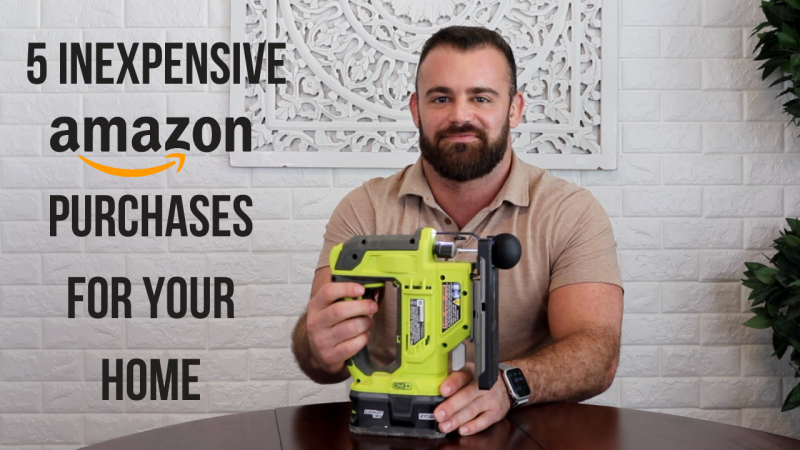 Today, Garrett shows you 5 of his personal favorite Amazon purchases that you can make for your home! These simple additions can easily add a wow-factor and value to your home without breaking the bank!
Amazon Links:
Magnetic Garage Hinges and Handles: https://amzn.to/3y3GisS
Solar Pool Ball: https://amzn.to/3rGxE2k
Philips Hue Lights: https://amzn.to/3ItTb4o
Wagner Power Roller: https://amzn.to/31BWq8L
Screw-less Light Plates: https://amzn.to/3rG4aSd
Jigsaw Attachment: https://amzn.to/3395m6p